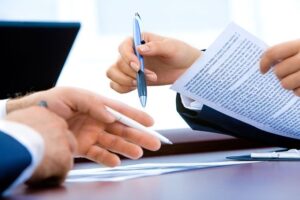 Unlike the private real estate market, there is another sector that concerns properties such as hotels, offices, parking lots, shopping malls, stores and more. The main difference between these two areas is that a private apartment for residential purposes does not generate additional income beyond the fluctuations of the market value, while commercial real estate yields high income to its owners.
Loans for commercial properties are similar to the purchase of an apartment or a house.
This mortgage is given to companies for the purchase of the building in which they operate. The main difference is that the institutions that provide these mortgages do not take unnecessary risks.
The commercial property is examined by experts, taking into account the ability of the business to cope with repayments, even without the income of the property itself. After approval and receipt of the mortgage by the business, the property will be mortgaged up to the amount allocated to the business.
Loans for the purchase of commercial property can be obtained from banks and from non-bank institutions.
In order to obtain a loan from the bank, it is necessary to present high level guarantees.
On the other hand, a non-bank loan is simpler in terms of bureaucracy, but the costs are usually higher due to credit risks. These cost increases are felt in terms of interest rates.
The advantage of purchasing a commercial property lies in the fact that the payment of the loan used to finance the purchase is paid from the cash flows generated by the property, and that there is a possibility to improve the property by sale or renovations.
In addition, to make it easier for the investor who purchases a commercial property, there are tax benefits.
Contact us now for mortgage advices and more details about your options.

Itay Mardix – Financial and Mortgage Advisor.
Phone number – 052-6007476
Office – 074-7419441
You can also visit us on our facebook page
Facebook.com/MardixFinance